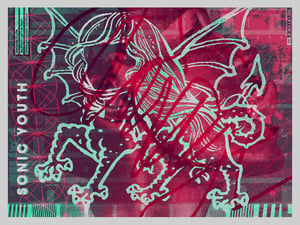 $

24.99
Behold the limited SILVER edition of the 1982 Sonic Youth poster.
It's on silver paper and we excluded the yellow layer. Fuckin dope!
Signed and numbered edition of only 23...in honor of Michael Jordan, Marcus Trufant and that terrible ass Jim Carrey movie where he's obsessed with the number 23...